"GEELD", THE LARGE-TONNAGE FORKLIFT! |
中文版
About Geeld
GEELD Forklift,the large tonnage forklift , which is made by the subsidiary of Zhongtai Institutions,take research, development and production as a whole, located in Chongwu ,the hometown of Stone carving ,in china, where there are more than 500 Stone production plants which provide favorable advantages for our research ,development and improvements in the past ten years .

Along with progressing of the society and improving of living standarde, coupled with the growing volume of many products, mechanization in developing countries is broadened and many machines are conducted in the poor environment, such as: a relatively uneven ground, terminal, and mining. So it requires high quality of forklifts in the durability, performance systems, security systems. GEELD Forklift has been researching and improving for more than a decade.

GEELD is available to make all kinds of forklift from 15-30 tons in China (before and after the drive). Besides,we are the only one to have the leading technologies to make 30-ton forklift totally localization. The 30-ton forklifts have been sold to Fujian, Shandong, Shanxi, Dalian and foreign markets. It is proved that GEELD Forklift is suitable for factories, mines, docks and short-distance transport.

We can design and make products for your needs at any time . Welcome your order!


Geeld Show
Geeld Video
Technical Parameter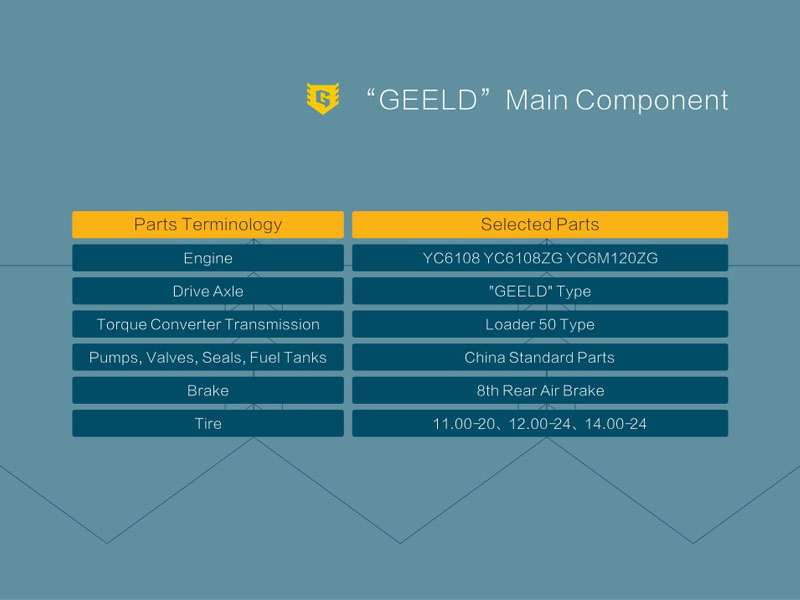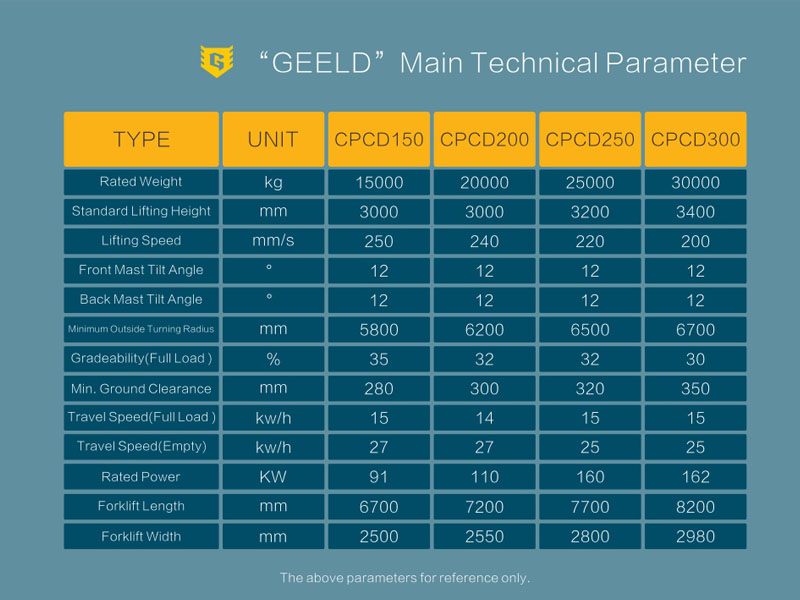 Contact Us
惠安县惠汝信息科技有限公司
HUIAN HUIRU INFO-TECH CO.,LTD.
旗下网站
水暖供应链
www.sntsn.com
大中华石材商
www.stone128.com
库存石材网
www.stonesail.com
惠安县崇武镇下店路口中太2楼 (总部)
2F ZHONGTAI XIADIAN ROAD CHONGWU HUIAN
TEL: 86-595-87698503
FAX: 86-595-87697503
E-mail: sales@stone128.com